We have more than 40 Support Coordinators in communities across Australia. Meet some of our NSW, Queensland, Victoria, Tasmania and Western Australia team members.
---
New South Wales
Sydney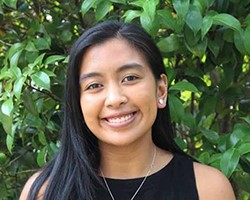 Camille Manalo has a background in nursing and has worked with adults and young children living in out of home care.
Camille has a wealth of knowledge and experience working in the disability and health sectors supporting individuals through complex situations, such as a change of health status, employment, moving to a new house and behavioural situations.
---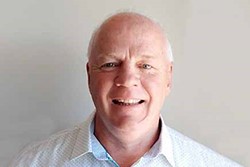 Graham Krahe has a Masters in Management and a postgraduate Diploma in Financial Management. His passion for helping others and his experience assisting people in crisis situations led him to a career in the Community Services sector.
Graham draws on his experience as a Support Worker and Facility Manager working with people with a forensic background and other complex needs to help people make the most of their funding.
---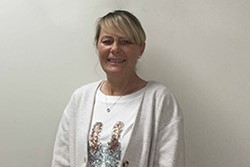 Sandra Ruiz has a Diploma in Community Welfare, Certificate in Supervision and numerous industry accreditations.
Sandra brings 17 years experience in the human services sector to her role providing Support Coordination throughout the Sydney area.. Her expertise in Family Support and Case Management is enhanced by her passion to assist women, children, people living with disability and vulnerable members of the community.
---
Campelltown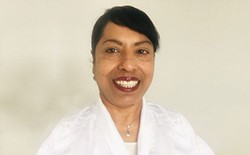 Nargis Aktar holds a Master's Degree in Social Work and brings extensive experience working with people from diverse cultural backgrounds to her role.
She's worked in many regions across greater Sydney in Support Worker and Disability Case Manager roles. As a Disability Case Manager, Nargis has supported many people to meet their immediate needs and achieve their goals.
Supporting people through complex situations, from meeting urgent accommodation and equipment needs to arranging therapies, employment, behaviour intervention strategies, counselling and advocacy, is her strength.
---
Newcastle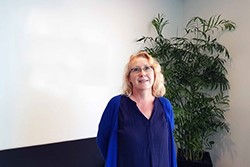 Petra Ahrens-Murray is a highly skilled Support Coordinator with a Bachelor of Arts majoring in Psychology.
Having worked in the human services sector for almost 40 years, Petra's experience assisting people who have disabilities from birth, or later onset, is considerable. She has performed various roles in psychiatric and general nursing, disability support work, drug and alcohol counselling, parenting group facilitation and support coordination. She's also been involved with self-managed funding since the establishment of the NDIS.


---
Tamworth and New England
Dannielle Stonestreet has worked in the community services sector for over 11 years supporting people who've experienced family breakdown, domestic and family violence, childhood and intergenerational trauma.
Dannielle is a trained Mediator and Family Group Conference Facilitator who enjoys working collaboratively with other services to provide holistic supports to customers.
---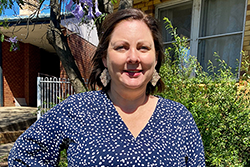 Victoria Spanswick has worked in the disability and community services sectors for over 20 years. During this time, she's worked across welfare, employment services, public housing and family referral. Victoria has wide-ranging knowledge of how to access both NDIS funded and mainstream providers throughout the New England area.
---
Dubbo, Mudgee, Wellington, Parkes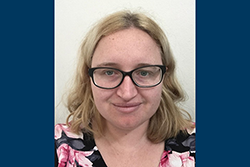 Samantha Daly's experience in disability support coordination and working within a day program has given her important insights in how to best support customers with complex needs and escalations in behaviour.



---
Wagga Wagga and the Riverina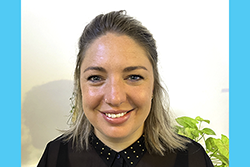 Koreena Lewis has extensive experience working in the disability and mental health sectors. Starting as a trainee Support Worker 13 years ago, Koreena has worked in a range of roles including Case Management, Rostering and Service Coordination. She's also worked with people in contact with the justice system and managed a local provider branch during the NDIS transition.
---
Far North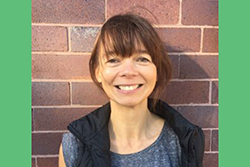 Sarah Benton has a background in social work and has worked in the disability sector for 12 years.
Sarah has experience navigating through the service world with multiple providers.



---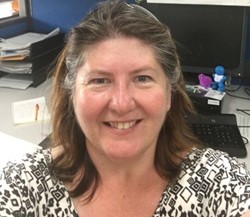 Bathurst
Terrie Mitchell's personal experiences bring a different level of understanding to her work in the disability sector. Over the past 30 years, Terrie has worked with adults and children in various roles across respite, out-of-home care, day programs and accommodation. Terrie has a Diploma in Disability, a Diploma in Community Sector Management and an Advanced Diploma in Community Sector Management.
---
Queensland
Brisbane and Logan City
Jacqueline Drescher has over 12 years' experience working across inclusive education, youth work and disability services. Her lived experience with a person with a disability gives her a great appreciation for a family's perspective when it comes to seeking services and supports.
Jacqui's knowledge of early intervention and therapeutic treatments and services for children and adults with autism and mental health issues is extensive.
She's worked with youth and adults with complex needs and has a thorough understanding of Supported Independent Living services, including short-term, respite, medium and long-term accommodation.
---
Brisbane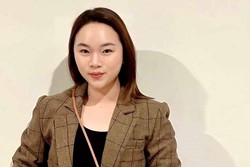 Chloe Nguyen has a Master of Social Work from Queensland University of Technology and is well experienced working with vulnerable individuals and families.
Through her experiences, Chloe has learnt the importance of relationships, empowerment and choice. Chloe works patiently with each participant, providing person-centred support, valuing their strengths and capacities and advocating for their needs. 
---
Gold Coast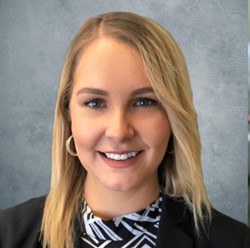 Stacey Callan has 10 years' of global experience working within the disability sector in a variety of areas such as behavioural support, complex mental health disorders, business growth and development, as well as employment and training. Her personal experience with a family member with autism combined with her degree in Clinical Psychology helps Stacey to assist and understand the mental health of those with intellectual/developmental disabilities. Stacey enjoys providing complex support coordination and psychosocial recovery coaching and, more broadly, high-level support to NDIS participants.
---
Victoria
Melbourne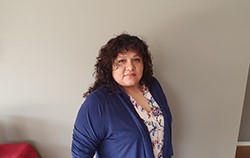 Raquel (Abby) Owens' core values of respecting and supporting others, as well as her personal experience with family members, drew her to this sector and Lifestyle Solutions.
In over 15 years in the disability sector, Abby has held a number of frontline roles including Integration Aid, Independent Living Skills Instructor, Accommodation Coordinator, Accommodation Area Manager, Senior Instructor in Day Service, Support Facilitator and Support Coordinator.
---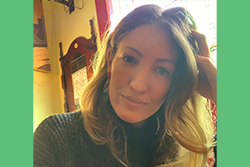 Stephanie Rietkerk is an NDIS Support Coordinator and Psychosocial Recovery Coach with a Certificate IV in Mental Health who brings over 10 years' experience in planning, budgeting, service and client management to her role.
---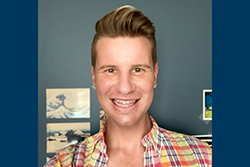 Stevie Cooper has worked in the community services sector for over a decade. He has extensive experience in aged care, community care, disability support and nursing. He holds Diplomas in Nursing and Community Services.
Stevie is a strong advocate for the LGBTQIA+ community and positive mental health. He is a volunteer with Melbourne's largest LGBTQIA+ organisation, Thorne Harbour Health.
---
East Melbourne
Karen Adlington has a Certificate IV in Disability Services, a Diploma of Community Services and extensive experience supporting people living with disability.
Karen has previously worked as a Support Worker, HR Allocations Officer, Program Coordinator and Team Leader.


---
Ballarat, Bendigo and Shepparton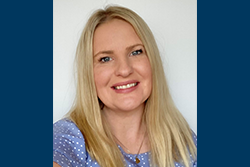 Tracey Kinnersly holds a bachelor degree in Social Welfare and has worked in the community services sector for 15 years supporting children and young people in out of home care.
Tracey now works closely with people with disability and their support networks. Her focus is on connecting people with coordinated care teams and services that meet their needs and goals, now and into the future. She also helps people to better understand their plans and navigate the NDIS and so they can maximise their funding.

Tracey appreciates every person's situation is unique and she works collaboratively with the care team to ensure individual circumstances and needs are supported.
---
South Australia
Adelaide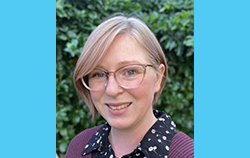 Jodie Johannsen has a degree in Social Sciences and is currently studying a Masters of Community Development. With over 13 years' working in community services with people from a diverse range of backgrounds, she brings extensive experience in the disability and aged care sector.
---
Tasmania
Hobart
Louise Arnold has worked in the disability sector in a variety of roles for more than 12 years.
Prior to her appointment as a Support Coordinator, Louise provided disability employment services to help customers find the right employment. She also assisted with ongoing training and support to help them feel confident in the work.
---
Felicity Wilson has worked in the disability and aged care sector for over eight years including in home and community care and NDIS Support Coordination. Felicity understands the complexity of managing mental health issues through her work with psychosocial NDIS participants and lived experience in mental health and dementia. Felicity is passionate about helping others to live their best lives through providing support coordination and psychosocial recovery coaching.
---
Launceston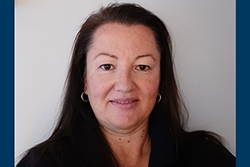 Michelle Binns has worked in disability and community services for over 25 years.
Her previous roles as a Local Area Coordinator and NDIS workplace trainer have given her a deep understanding of how to best assist people with navigating and understanding their NDIS plans.
Michelle is passionate about mental health and has a lived experienced of supporting a person with a disability.
---
Western Australia
Perth
Andrea Zaell has a background in disability support work and childcare, including six years in a Support Worker role.
---
Sara McNamara has worked in the disability sector for 20 years. Her diverse work experience ranges from intake, community outreach, mainstream capacity building promoting inclusion and the establishment of a housing co-operative. Most recently, Sara has worked within the NDIS Community Engagement Team as a Delegate and Local Area Coordinator. Sara's extensive experience working alongside individuals with an acquired brain injury has helped her to understand the impact of disability on the supports surrounding the individual. Sara comes from a diverse background and works collaboratively and respectfully.