Ana Grace - Support Coordinator
Ana Grace has a background in nursing and mental health services to add to her wealth of experience working with children, young people and adults. An easy-going Support Coordinator, Ana has a genuine interest in helping people get the most out of their NDIS plans and ensuring that their care needs are met. She has extensive experience helping people with complex situations, such as moving into a new home, behavioural concerns, and navigating multiple service providers including hospitals, supported accommodation and aged care facilities.
---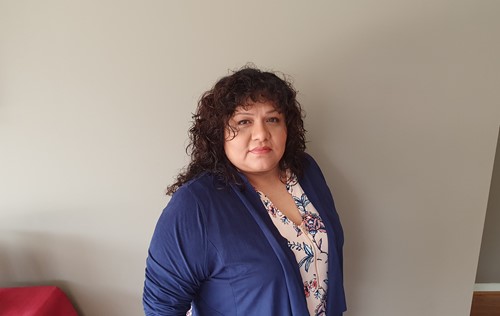 Raquel Owen (Abby)
Abby's core values of respecting and supporting others as well as her personal experience with family members has drawn her to this sector and more importantly Lifestyle Solutions. Abby (also known as Raquel) believes Lifestyle Solutions' values closely align with her own and she strives toward being authentic, transparent and making a positive impact on people's lives.
Abby has over 15 years' industry experience and has worked in various frontline roles. This experience has enabled her to create positive relationships with customers, families, carers, staff and external service providers. Abby has worked across various roles within the disability sector such as an Integration Aid, Independent Living Skills Instructor, Accommodation Coordinator, Accommodation Area Manager, Senior Instructor in Day Service, Support Facilitator and Support Coordinator.
Abby's previous experience and drive to continually learn has given her a wealth of practical knowledge to help her participants achieve their goals and aspirations.
As a Support Coordinator, Abby draws on her exceptional people skills to assist customers to understand, implement and use their plans, always finding ways to empower peoples lives and promote equal opportunity and respect.
---
Cam Smith - Support Coordinator
Cam has extensive experience assisting customers to get the most out of their NDIS Plan. His strengths are best used crunching the numbers and negotiating with service providers on our customer's behalf so that they can achieve their goals. Cam thinks outside of the box when sourcing suitable support services that are tailored to fit individual interests and budgets. As a Support Coordinator, Cam is known for his creativity, dependability, and integrity. These values assist Cam to build effective professional working relationships with customers, guardians and members of the community as a valued member of the Lifestyle Solutions Team.
---
Amy-Marie Steadman - Support Coordinator
Amy-Marie has gained over 8 years of experience in various areas within the Community Services sector and has been a Support Coordinator at Lifestyle Solutions for 3 years. A key communicator, Amy-Marie provides quality support through building a strong rapport with customers and other organisations and maintains lasting relationships. She hopes to be able to expand her role and focus on becoming more involved within the Indigenous community. Amy-Marie describes herself as a massive foodie and enjoys eating out and trying new places to eat.
---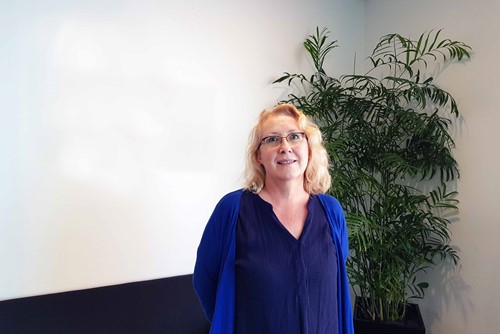 Petra Ahrens-Murray - Support Coordinator

Petra is a highly skilled Support Coordinator with a Bachelor of Arts majoring in Psychology. Having worked in the human services sector for 36 years', Petra has extensive experience assisting people who have disabilities from birth or later onset. Petra has performed within a variation of roles in psychiatric and general nursing, disability support work, drug and alcohol counselling, parenting group facilitation and support coordination. She's also been highly involved with self-managed funding since the establishment of the NDIS. In her spare time, she enjoys gardening, reading, martial arts and spending time with her many beloved animals.
---
Louise Arnold - Support Coordinator
Located in Hobart, Louise has worked in the disability sector in a variety of roles for the past 12 years. Prior to her role as a Support Coordinator, Louise was responsible for providing disability employment services to help customers to find the right employment, as well as ongoing training and support to help them feel confident. Louise loves working with people and is passionate about finding the right solutions for individual customer's needs.
---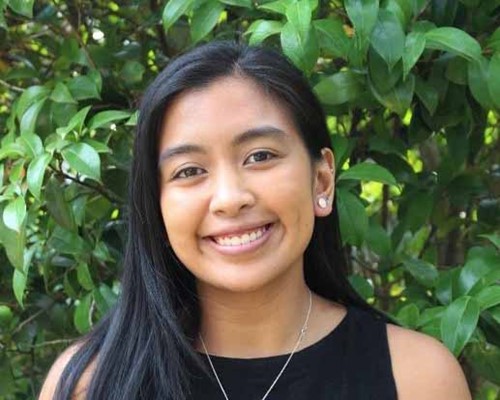 Camille Manalo - Support Coordinator
Camille has a background in Nursing and several years' experience assisting individuals with their NDIS plans, having worked with adults and young children living in Out Of Home Care. Camille is a highly efficient Support Coordinator and strives to ensure that people get the most out of their NDIS plans and that everyone's individual needs are met. Camille has a wealth of knowledge and experience working with many services within the disability and health sectors – supporting individuals through complex situations such as a change of health status, employment, moving to a new house and behavioural situations.
---
Bianca Kelly - Support Coordinator
Bianca has a background in the disability sector and kickstarted her career as a Mentor for a Young Entrepreneurs Program, assisting two young ladies in adapting person-centred and strength-based strategies. From there she took on a role as a Support Worker with many different participants from independent to more complex needs. This soon became her journey to help people and she was then promoted to Team Leader/House Manager of several group homes where she furthered her experience in NDIS plans and the supports involved.
Bianca's passion for helping participants and families as well as her strong communication, planning and organisational skills led her to take on a role as a Support Coordinator.
Bianca has developed great skills and experience working with many services within the disability sector; by empowering the participants and providing encouragement by adapting augmentative communication techniques.
---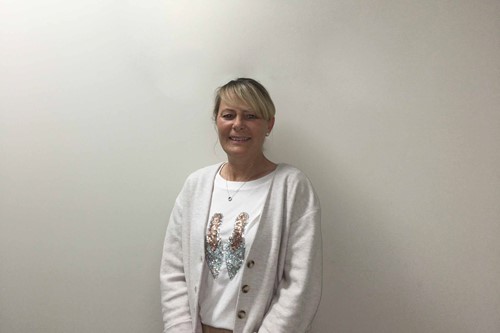 Sandra Ruiz - Support Coordinator
Sandra has a Diploma in Community Welfare, a Certificate in Supervision and many other industry accreditations.
Sandra provides Support Coordination throughout the Sydney area and holds 17 years of experience in the Human Services sector. Her expertise in Family Support/Case Management is supplemented by her passion to assist the vulnerable, women, children and all people living with disability. 
As a member of the Lifestyle Solutions team, Sandra exudes exceptional people skills which allows her to effortlessly interact with all stakeholders. Her aim is for you to get the most from your NDIS Plan. 
---
Brenda Marek - Support Coordinator
Brenda has over 12 years experience in the Community Services sector. Her strengths include multitasking and staying calm under pressure. Brenda is resilient, hard working and persistent. She holds a Diploma in Community Services Coordination and a Diploma in Business. Brenda believes everyone is unique and individual in their own way. She listens, understands and will ensure you get the best out of your NDIS plan. Brenda is a compassionate Support Coordinator, she understands how frustrating things can be and she will help support you to the best of her ability. Brenda will go the extra mile to help her participants.
Brenda has a genuine passion in this sector and sees herself retiring in this field. She believes this role isn't for the faint hearted but knows she has the drive, determination and resilience to succeed in this area.
Brenda has a five year old son who has taught her patience and kindness but most of all to be true to herself and to reach for her goals no matter how hard it may seem. Brenda's hobbies include working out, the beach and maintaining an active lifestyle for her mental and physical wellbeing.