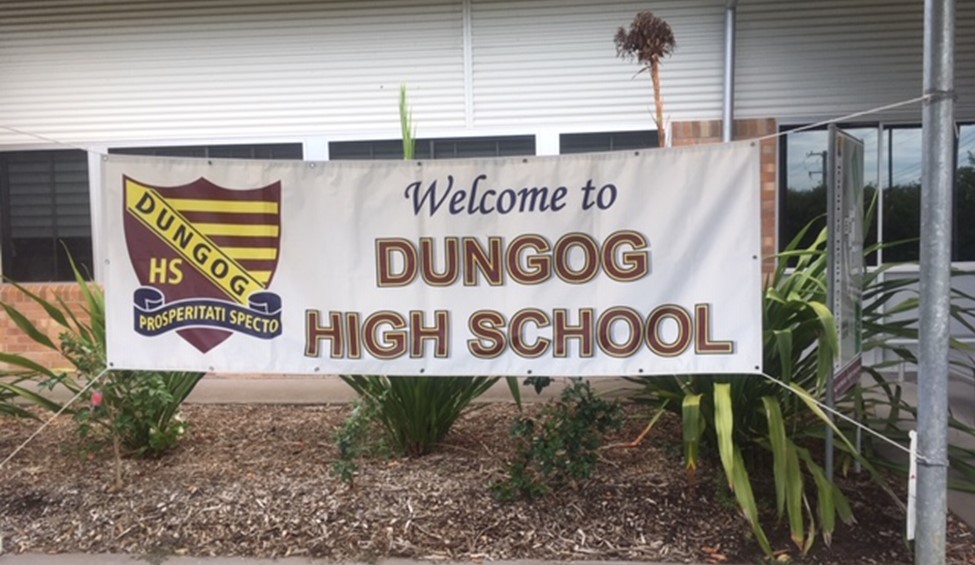 Published on Friday 4 January, 2019
Our commitment to our customers extends to their communities and we're thankful that we can play a part in recognising their impact and achievement.
Head of Workforce Support and Engagement, Nicole Hoste, visited Dungog High School in the Hunter Valley to present three Lifestyle Solutions awards to students. 
Since 2012, Lifestyle Solutions has sponsored several awards which recognise the valuable contribution that students with disability make to the school community.
"I had the privilege of attending Dungog High School's awards ceremony. Principal Janene McIntosh's empowering speech about success being a journey, striving for success in everything that you do and being the best version of yourself, all resonated with the values of Lifestyle Solutions," said Nicole.
Nicole presented the following awards to three deserving students: 
Kassandra Long Community Award for Respecting Diversity
Alex Bake Achievement Award for Achieving Personal Best
Lifestyle Solutions Improvement Award for Striving to do Their Best
"Congratulations to all award recipients. I was extremely proud to represent Lifestyle Solutions within the wider community," said Nicole.