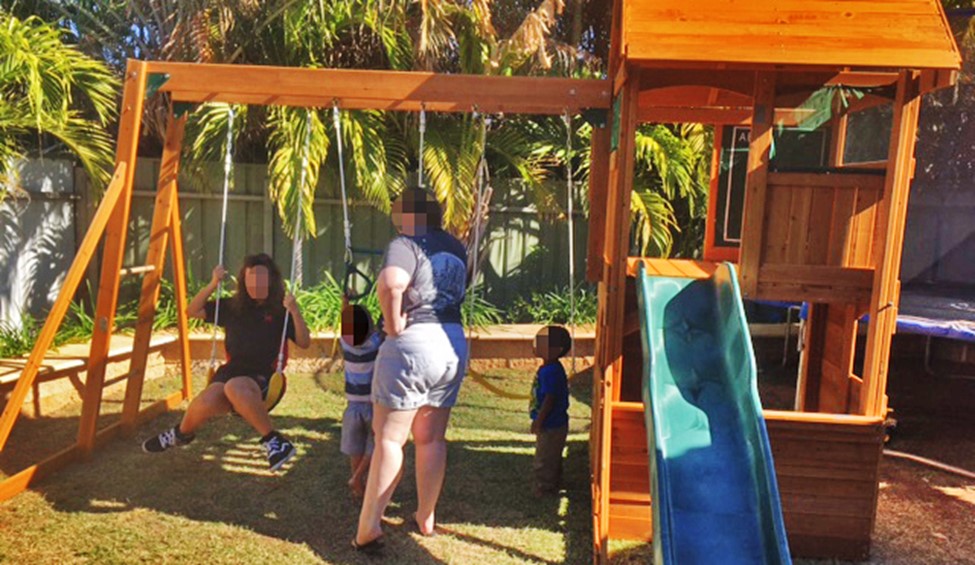 Published on Friday 21 December, 2018
Our Karratha Family Group Home had their wish to "get back to their backyard" filled with a generous grant from the Fortescue Helping Others Community Grant program.
Thanks to funding received through the grant, staff and carers transformed the backyard into a space where the children can have fun, play and learn.
New play equipment, including a climbing frame, sun shades, mini trampoline, junior training kit, water and sand play tables, have enhanced facilities and provided a safe and creative space for the children we support to develop and interact in our group home setting.
"Outdoor play is essential to contribute to children's cognitive, physical, social and emotional development and the children absolutely love their play equipment and are forever playing," said Support Manager, Leah Scholes. 
"The kids in our Family Group Home in Karratha are thrilled to finally have a backyard that they can learn in and explore and we all look forward to watching them thrive thanks to the Fortescue Community Support Grant," said Business Development Adviser, Lisa James, who successfully acquired the grant.