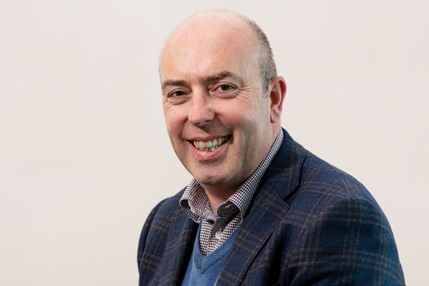 Andrew Hyland - Chief Executive Officer

Skills and expertise
Andrew has a diverse background with over 25 years' experience in challenging environments requiring a transformation focus. With industry experience including financial services, construction, transport, media, telecommunications, utilities and healthcare, Andrew has also worked across many functional areas including financial management, enterprise technology, HR, operations and communications. With proven leadership capability and the resilience to succeed in tough environments, Andrew brings a unique skillset having operated both as a consultant and executive.
"I see an exciting and purposeful future for Lifestyle Solutions. Building on our strong foundation, our new strategic plan will guide and inform our programs, practices and policies to ensure we are well positioned to deliver exceptional levels of service to the people we support whilst creating a positive and rewarding workplace for our staff. Our goal is firmly set on creating the industry standard for innovative, responsive and relevant care which recognises not only the unique needs of the people we support, but also their very real contribution to our community."
---
Servena McIntyre - Chief Customer and Practice Officer
Skills and expertise
Servena is an experienced executive, manager, researcher and practitioner with over 25 years' experience working across multiple service domains and locations with organisations such as Uniting, LWB, AbSec, Charles Sturt University, Juvenile Justice and Relationships Australia. 
Servena's unique blend of practice excellence and cross-cultural expertise has afforded her considerable opportunities and achievements including membership of Minister Goward's Aboriginal Child Sexual Response team, Senior Researcher within the Child Care of Choices of Indigenous Families Project and lead for the international first supported decision-making pilot for children with a disability.
Servena was the founder of Jaanimili, featured in the Closing the Gap Report, winner of the ACWA award for innovation and regarded capacity building partner establishing five new Out Of Home Care and Child & Family organisations.
"I am delighted to be joining Lifestyle Solutions at this incredibly transformative time, both as an organisation and sector. Considerable planning and consultation over the past 12-18 months sees us poised to enact new ways of working and responding to needs and aspirations of people we support. I am excited to be able to lead a newly created portfolio intended to promote practice and clinical excellence and contribute to a culture of continuous improvement and innovation."
---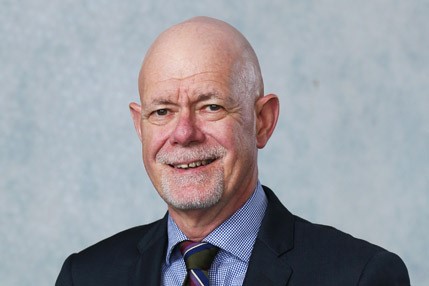 Brent Pitts - Chief Operating Officer
Skills and expertise
Brent has over 25 years' experience across business sectors, organisational cultures and mandates, with extensive insight into the business value chain. Setting a cultural tone that underpins high performance delivery, Brent has supported blue-chip organisations (Kraft-Heinz, Campbell Soup & Arnott's Biscuits, McGrath Foundation & Achieve Australia) to maintain their 'space' in the market and stand the test of time in the face of industry changes such as deregulation, increasing cost pressures and shifting approaches to service provision/funding. Brent is a Fellow with Chartered Accountants Australia & New Zealand (FCA) and a Graduate of the Australian Institute of Company Directors (GAICD).
"I am incredibly excited being part of the team at Lifestyle Solutions, at a transformative time in the human services sector. What excites me is the clarity of our strategic plan and strategic goals that is absolutely focused on providing equal opportunity and equal respect for our customers families and their communities. Our strategic plan will see Lifestyle Solutions be a innovative provider of choice, and a great place to work and being part of a team at this time in resetting the landscape is a rare opportunity."
---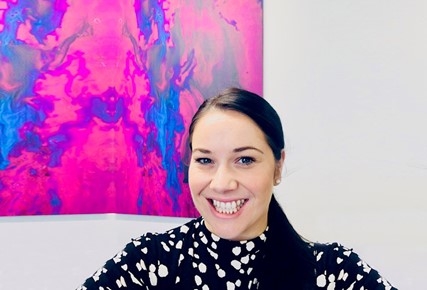 Petra Green - Executive General Manager, Child and Family Services
Skills and expertise
Petra has been an instrumental part of Lifestyle Solutions' Child and Family Services team for over twelve years. She initially joined Lifestyle Solutions as a Service Coordinator for Residential Services in Central Queensland before taking on the Queensland Area Manager role and later, the role of Area Manager for both Queensland and Northern Territory.
Her extensive experience in Child and Family support services enables her to meet performance indicators to the highest standard whilst focusing on a results driven team culture and positive outcomes for people supported by Lifestyle Solutions.
"I love being a part of the journey to achieving tangible outcomes for the children and young people we support and will continually strive to deliver service excellence and practice for Child and Family Services."
---
Robyn Hunter - Executive General Manager, Disability
Skills and expertise
Robyn has extensive experience in leading change in established organisations to achieve organisational sustainability and turnaround, developing and executing strategies for growth and transformation and change management. Robyn has a strong track record as CEO of Mind Australia and Multiple Sclerosis Limited as well as Senior Executive roles at Medibank Private and Australian Hospital Care.
Robyn has a reputation as a passionate collaborator and in managing strategic partnerships. She is committed to clients, families and carers and has led strategies and projects to initiate client centric approaches to digital transformation and a revitalised focus on people experience. She has spearheaded values-based culture programs for high performance culture at leading not for profits delivering on the ground better outcomes for the people we support.
"My goal is to build connection and engagement with staff to ensure the excellent Lifestyle Solutions team remain empowered and supported, and we strengthen the culture to make it an enriching place to work. I believe that we can use the teams-based way of working to revitalise the culture and more effectively serve the needs of the people we support."