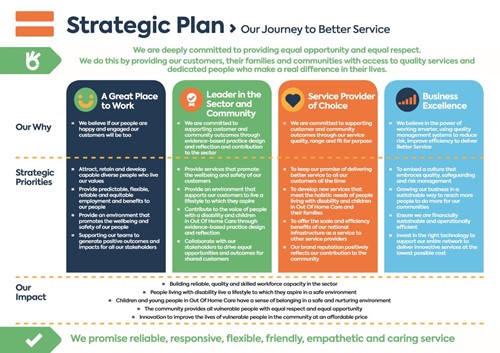 At Lifestyle Solutions we believe everyone is equal.
Our newly released Strategic Plan reflects this and reinforces our commitment to providing equal opportunity and equal respect.
The Strategic Plan provides the framework for us to deliver on our promise to our customers, our staff and the community that we will provide service that is reliable, responsive, flexible, friendly, empathetic and caring.
We're embarking on a Journey to Better Service with a strong focus on providing quality services and dedicated people who can make a real difference in people's lives. This is an exciting chapter in our organisation's history and we look forward to sharing our journey with you.