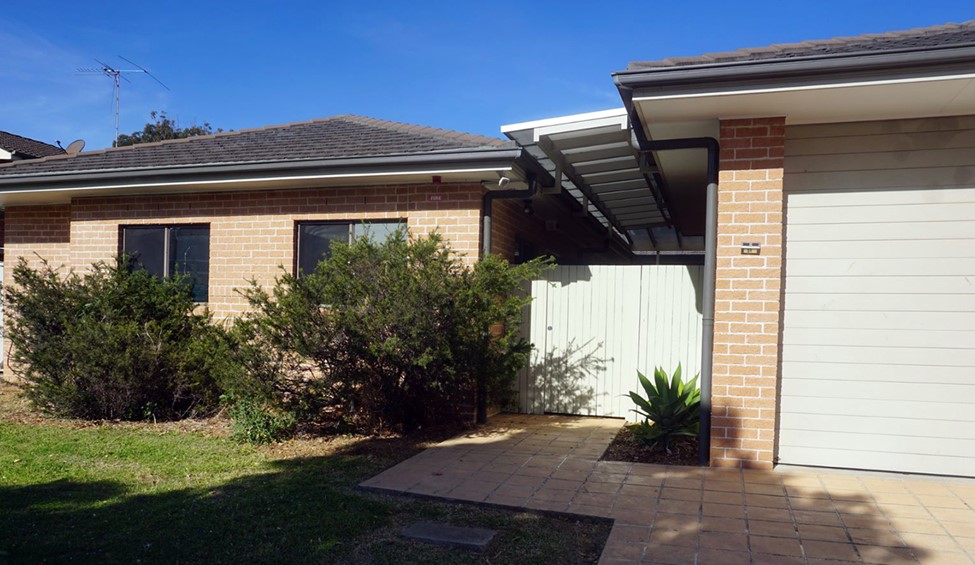 Published on Tuesday 4 July, 2023
Are you aiming to move from Supported Independent Living (SIL) to fully independent living? Do you want to live in a lively suburb with shops, restaurants and facilities? A self-contained two-bedroom villa for a man is available in our SIL property in Fairfield.
To apply for this vacancy, you will need funding for accommodation in your NDIS plan.
This two-bedroom villa would suit family or friends living together, or someone needing a study, office or guest room. The fully wheelchair-accessible villa has hand rails in the bathroom/laundry. Bedrooms have a built-in wardrobe, large windows, ample power points, dimmable lights and a TV aerial.
Each villa has a private outdoor courtyard and open plan living room, dining room and kitchen. Facilities shared with other villas include a large lounge and kitchen for group activities and a covered outdoor courtyard and garden for entertaining.
The property is air conditioned throughout, while smoking is permitted outdoors.
It's only a two-minute walk to the railway station and a bus stop. Local facilities include many restaurants, cafes and shops, hospitals, medical centres, banks, a Centrelink and a library.
Fairfield has day programs and work placement programs for people with disability. Our staff, who are on-site 24 hours a day, also provide support. They will teach residents to cook, clean and budget; find a job and community support; and get a place to live and NDIS drop-in support funding at the end of their stay.