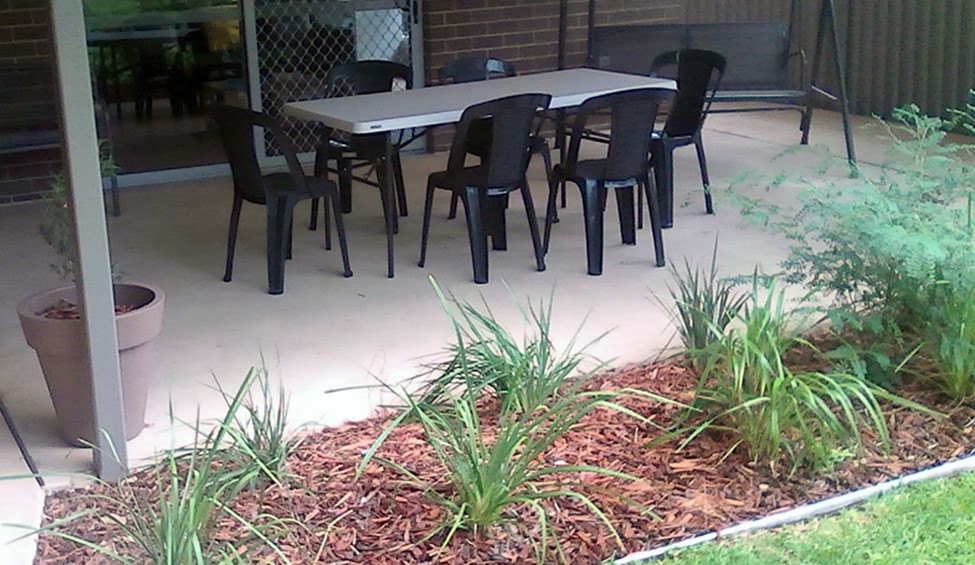 Published on Friday 17 March, 2023
Do you enjoy gardening and outdoor entertaining, and want to live near Wollongong, NSW?  Three self-contained villas with a large shared outdoor area and garden are available in our Supported Independent Living (SIL) accommodation, three minutes' walk from Albion Park Railway Station and shops.
The property has four adjoining villas for women or men. Three of these are available - two one-bedroom villas and one two-bedroom villa for people who want to share with a friend or family member. All villas have an open plan living room, kitchenette, bathroom and small private courtyard.
The property is fully wheelchair-accessible but has no lifts or hoists. It is pet-friendly, subject to negotiation with other tenants. Smoking is possible outside (the property is non-smoking inside).
There is a communal lounge room, kitchen, office and sleepover room. The private shared garden has a vegetable patch and fruit trees, and you can plant and weed in this space.
You can enjoy meals and barbecues in the outdoor entertainment area.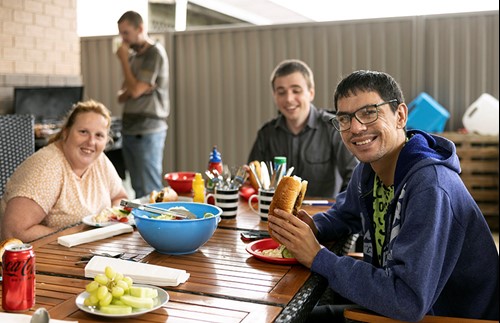 The property has a secured front gate and is fully fenced for privacy and safety.
It's only a three-minute walk to Albion Park Railway Station with trains to Sydney and Wollongong, local shops and cafes, and a medical centre. It's a 15-minute bus ride to local beaches.
Wollongong is a 20-minute train ride away, and has disability support services, a hospital, a university, TAFEs, restaurants and shops.